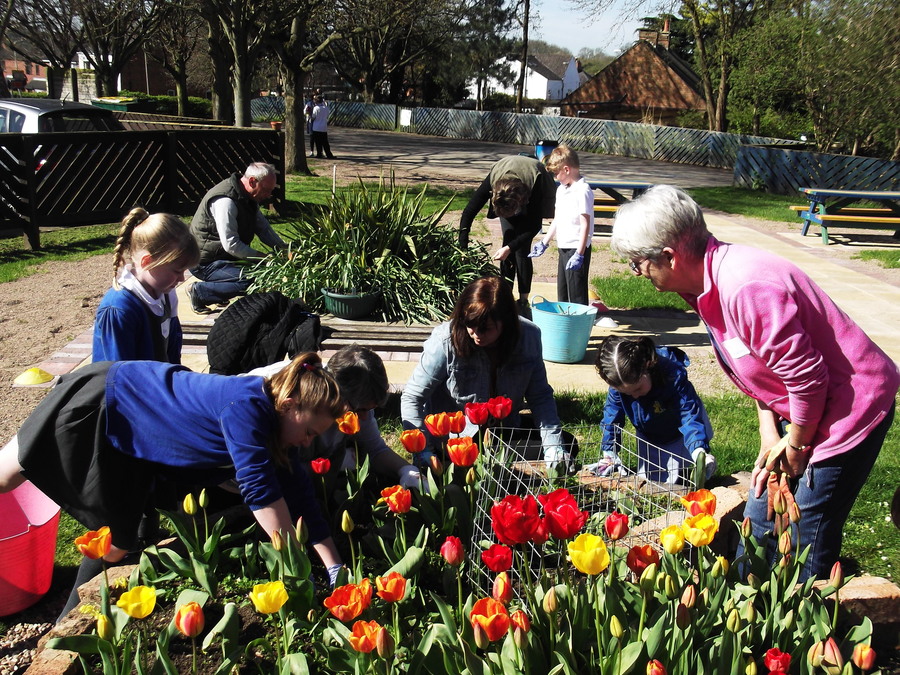 Food for Life
Find more information at www.foodforlife.org.uk and www.tesco.com/eathappyproject
FOOD FOR LIFE AMBASSADORS:
Mrs Shahor
Mrs Heptonstall
Gardening Club
We are currently recruiting 3 year 4's and 3 year 5 children to carry on with our Food for Life work.
We have had a brilliant year in the gardens around the school and now have 6ft high sunflowers and marrows the size of dinosaurs! All our gardening areas have done well with new beds in the KS1 garden and excellent results in our runner beans outside the school hall.
We have had several Grandparent Gardening Days and Parent Gardening Days which have been really successful with much work and fun being achieved. We have made a proper gardening area and have compost bins filling up, with lots of bags of leaf mould waiting to be used to improve our soil in the spring of 2018.
Potato Competition
In addition our Potato Growing Competition in 2017 was a massive success with Sea Dragons swooping to victory with a massive 2.5kg haul of potatoes. Lots of love and attention, including it's been suspected, Mrs Davies regularly playing her plants classical music meant they weighed in well above the other classes. They were treated to a Forest schools session with Mrs Adams in the Nature Area which involved lots of marshmallows toasted over the fire pit. Well done to all the budding Sea Dragon gardeners! Tigers came in last and were delighted to win the famous Potato competition wooden spoon. Well done to you too.